Easy Social Media Marketing does just that -
"Makes it easy"
Online marketing, Social Media Marketing – "WHERE SHOULD YOU START?", it can be daunting, you've gotta learn this and you've gotta learn that, whats the best direction to take?, well, we are the best direction to take, we know business owners are busy so we can take the hard work out of building a true and visible online presence for your business.
Easy Social Media Marketing is your A-Z, one-stop-shop for all of your marketing needs, we are the experts who can start off or increase your online presence campaign without you having to learn it all.
Easy Social Media Marketing can -
Develop your State of the art Website – we make them search engine friendly, interactive and user friendly

Website landing page (Standard information website)
Online booking websites
eCommerce websites
Blogs

Open all of you accounts with – Google, Facebook, Twitter, Youtube and all relevant online Social Media Marketing sites.

Complete opening and setup of accounts
Upload your content and information
integrate your accounts so they are linked to your website

Design your logo/Stationary set/advertising materials/Printing

Advanced design using the latest software
Organise printing from start to finish
Create elegant and proffessional videos showcasing your brand or product

Increase the traffic to your online arena ie.Website,Facebook,Twitter and other domains relevant to your business

Develop and Design your Facebook Fanpage
Get your Twitter account working for you

Manage and Maintain your online presence

Set-up Google, Facebook and twitter paid marketing campaigns
Maintain certain aspects of your Socail Media Marketing accounts automatically

We know every business is different and different approaches and strategies are required to cater for each clients needs, so Contact ESMM today to make an appointment to see how we can really get your business living on the internet!
The diagram below shows just a few of the neworks Easy Social Media Marketing will integrate your online presence with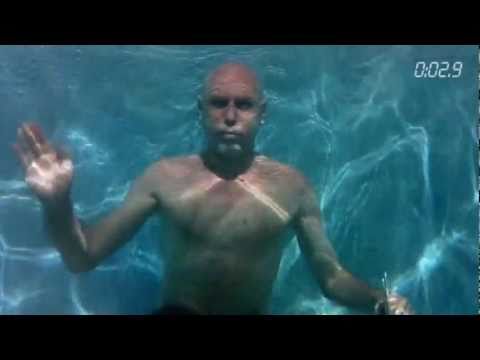 Social Media Marketing made easy! Contact Us
read more
10 Main reasons your business "NEEDS" to be using Social Media Marketing
1. If you aren't your competitors probably are
2. The longer you leave it the longer it will take to build your online presence using it
3. It is now as important as your electricity and phone bill, without these tools your business would not be able to grow
4. In 2011 86% of New Zealanders now have access to Broadband internet, and this internet will get faster
5. 2 million New Zealanders are on Facebook, 56% Female and 44% Male
6. Most kiwis will search Google, Yahoo or Bing for a solution to their problem or query rather than search the Yellow pages
7. Only 14% of Online shoppers trust advertisements, but 90% trust peer recommended content – social media marketing is better than 'word of mouth', it's 'world of mouth'!
8. "You can't sell a secret" but your friends can via their friends via their friends via their friends…
9. You will make more connections be it personal or business related, people can easily save your details if they need your product or service in the future. You "will inevitably make more money"
10. LAST BUT NOT LEAST: You don't have a choice on whether you should do Social Media Marketing, the question is "how well you do it". It will be the cheapest and best marketing investment your business will ever make, and it will last as long as the internet does.
Top excuses we hear from businesses
1. I don't have the time to do it
Answer: We can do it for you
2. We can't afford it right now
Answer: If you want to grow or be in business still in 5 years, "YOU CAN'T AFFORD NOT TO!" the longer you leave it the further your competition could get ahead of you
3. We are downsizing due to a lack of work or I may be shutting down the business soon to work from home
Answer: Then you "MUST" upsize your online presence regardless and Social Media Marketing should be a big part of this
4. I have many larger competitors in my Industry, how could my business possibly keep up online?
Answer: The internet gives you a level playing field, your competitors may outrank you in size and resources but with our help you have the ability to compete if not outrank them online, also many of the larger companies do not see the need for social media marketing or they simply outsource it to companies like us.
5. We have a website already
Answer: It's no longer just about a website, a website generally just exists online tucked away in its own little corner, we build our clients a huge online presence, not just websites and we work with you to get targeted traffic visiting your online existence
6. I build my own FREE websites
Answer: Google has strict guidelines, the layout and the way the site is built is the most important thing for Google to read your site and rank it well. Hackers easily hijack free sites and email addresses and use them to spam people around the world without you knowing! (I could go on and on…)
7. What makes you better than our existing or any other web-developer
Answer: Many reasons
a)        99% of web-developers are just that, web developers, they have little and/or out-dated knowledge about online marketing and SEO, let alone social media marketing. We are online presence specialists
b)        We have our finger on the pulse of Social Media Marketing, we know when Google and Social media networks make changes and we learn what is needed to keep up
c)         We can build websites and all of your Social Media Marketing accounts, set them up, get them working for you and then hand you the reigns when you're ready
d)        We offer online video tutorials to teach you how to update and or add your own content to your website, online shop etc…, saving you money, unlike 99.9% of web development companies
e)        We practice what we preach!, we are the Directors of a company called Enviro Dynamics IP Ltd, Enviro Dynamics is the owner of multiple unique Solar products. Enviro Dynamics has a HUGE online presence that results in sales all over the world, Alaska, Canada, USA, Japan, Australia, Columbia, Niue, to name a few. We get requests from people all over the world to distribute our products or become affiliate marketers of our products. The owner of a Hunting business in Alaska uses and reviews our products for his followers, we have a distributor of our products in Florida USA and we are consistently assessing requests from website owners around the world on their eligibility or suitability to market our products online.
All of the above connections are a result of Social Media Marketing. So, what do you think about Social Media Marketing now?
Tweet
read more